Quit smoking hypnosis Sydney
Hypnosis works for people who are ready to quit smoking.
If you're ready to quit, committed and motivated, then my quit smoking hypnosis makes it easy and will work most of the time for most people. Most smokers that want or are ready to quit just can't get over the line and make it happen independently.
"You must learn a new way to think before you can master a new way to be"
I'll always talk to the clients over the phone prior to the session to make sure there aren't any blind spots or secondary gains. A secondary gain can occur when the smoking actually provides a positive or beneficial end result in some way. For example, smoking may help a person to relax or interact socially with a particular group of people.
Stopping the smoking habit with hypnotherapy also reduces cravings and irritability that the same person would probably experience with cold turkey. Stress levels go down and clients feel empowered. So give me a call on 0424079690 and we can discuss options.
I can help you to stop smoking with hypnosis in one session. You can give up smoking easily by using the power of your subconscious mind.
---
The problem with other methods of quitting is that they only address one aspect of the complex urge to smoke: the physical craving, the response to a particular situation, or the belief in a 'reward' that some smokers experience, (relaxation and release etc.). Clinical hypnosis, with a focus on quitting smoking, addresses all levels of the urge by working on the subconscious level.
Here is a 100% authentic testimonial:

I saw Tim for a quit smoking session 6 months ago. And I never would have thought it was possible to give up the habit so easily.

As soon as I walked out and saw people smoking i noticed myself thinking "nah, I don't smoke" instead of the usual "i need a cigarette". No withdrawals, no stress, anxiety… nothing. It doesn't even bother me if people smoke around me. It's so good being a non smoker and I know I will never go back. I was not convinced about hypnotherapy before actually. Experiencing it myself – totally worth the money. I now believe that it could work in other problem areas/ bad habits as well, as long as your mind really wants the change.

Not only has this worked for me, but I sent one of my closest friends over to Tim shortly after my successful session (she smoked twice as much as I ever did). And she's also never smoked since.

Thank you so much Tim for all your help!

Cheers,

SaraGive Up Smoking Hypnosis Testimonial 16th December 2017
View more testimonials
"You achieving your goal is my success"
Support and back up
After the initial hypnotherapy and NLP session, all Quit Smoking For Good clients get ongoing backup. This comprises of a 30-day package of support exercises that are fully explained prior to the session. And my personal MP3 audio support plus a free relaxation audio file too.
---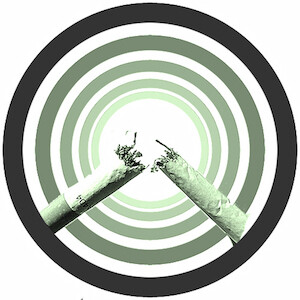 Not 'one size fits all'
Every client is unique even if the goal seems the same. Some smokers have forgotten why they smoke, others may not be sure what their triggers really are. In fact, there are endless possibilities and variations to the driving factors that compel someone to smoke. It's my job and pleasure to find those pesky hooks that hold a client down.
I personally know from experience what it takes to be a non-smoker. I also know the absolute joy of being free of the urge and habit. The peace of mind that one feels to not think about or have any urge to smoke and to be happy about breathing fresh air.
Do you want your freedom back?
Do you want to be a non-smoker but you don't know how to...
You want it and you can do it.
Many people are worried that they can't live without cigarettes and wonder what life without cigarettes would look like.
When you say goodbye to smoking, you lose nothing, but you win back something crucial: Your Freedom. As a child, you also lived without cigarettes and you did not miss out on anything.
You'll wake up in the morning and be free from the craving to smoke and thinking about cigarettes. Your lungs and body will get rid of the remnants of smoking within a few days. The self-healing of your body begins. You have more energy and you feel like being active. Your body will thank you.
Does that sound good to you? I hope yes!

Book your session online now
That clear cut vision of your aim to quit is, in fact, the resource that we can harness, so you get what you want. To give you the freedom to be a fresh air breathing person, to get healthy again and to be the best that you know you can be.
So all I ask is to be sure that you are ready, to come with an open mind and expect to eliminate your habit of smoking for good and to walk out of the clinic as a happy fresh air breathing person.
A commitment to support worth having
---
I've been operating my Hypnotherapy and NLP clinic in the Sydney CBD area since 2006, and I've always specialised in quit smoking hypnosis. My methods and practises work very well, not for 100% of my clients a 100% of the time, that would be impossible. Never the less my program works so well that 80% plus of my clients only need one session to Quit Smoking For Good.
Over my years of practise and experience that equates to world class training and thousands of hours with thousands of clients, I've intentionally and naturally refined the process. These results of which I'm very proud of and it gives me the confidence to offer all my Quit Smoking For Good clients a commitment to backup support worth having.
I offer and provide backup support. In the statistically unlikely event of you going back to smoking, I give all my Quit Smoking For Good clients a commitment. That is; if you do go back to smoking within twelve months after your initial session. for whatever reason, I will see you again for another session at no extra cost.
Hey Tim,

I hope you are well.

Well, I've made it past the 3-month mark and I'm still quit and couldn't be happier. I still have little cravings but like you said it pops into my head and then it goes again. I've even found social situations fine. I'm exercising more and I'm no longer that dirty fagger in a group that has to pop out for a cigarette. Summer is just around the corner and I'm looking forward parties, BBQs and sunbathing and not having weather hot enough so it's ok to smoke outside. Thank you so much for all your help.

I think my friend is coming to see you soon.

Warm RegardsQuit smoking testimonial from Nathalie Byrnes
View more testimonials
What you get
---
A personalised bespoke 1.5 – 2 hour Hypnotherapy/ NLP session
A commitment to support worth having
A 30-day homework program
A support MP3 for reenforcing the sessions at home
A complementary self hypnosis program to add reinforcement
If you smoke a pack of 20 per day, you're spending over $6,000 per year. Imagine what you could do with this money instead.
You're on these pages because you're ready to stop smoking and hypnosis is a fast, effective and long-lasting method. Not only is it fast, there's no need to worry about withdrawal symptoms or gaining weight. These issues are all addressed during the therapy and if you haven't experienced hypnotherapy before – it's a pleasant and relaxing process.
Book your Stop smoking with hypnosis session below by paying a $80 deposit to secure your booking.
Quit Smoking For Good™ Hypnotherapy Session
From: $499.00 Inc. GST
Please pick a date on the calendar and choose a time that suits you.
BOOKING & CANCELLATION POLICIES An $80 deposit is required for all bookings. Cancellations or rescheduling with less than 24 hours notice incur a loss of deposit fee. Deposits are returned within 3 working days.
Click here for more information
Number of sessions required: 1 (+1 backup session included in guarantee)
Session Duration: 90 min
Clinic Location: Sydney CBD
Available Days: Sun, Mon, Tue and Wed
Includes Printed and Audio After Care
You may have tried to quit many times in the past and now you're considering stop smoking hypnosis. Hypnosis is one of the best options to get fast and permanent results. I have helped hundreds of people to quit with my program.