Hypnotherapy Sydney
In the Heart of the CBD
Hello and welcome to Hypnotherapy Sydney, my name is Tim Thornton.
I help people make positive changes, achieve their goals, change limiting beliefs and negative patterns. I am an experienced master clinical hypnotherapist in Sydeny. I utilise psychotherapy techniques and strategies in all my sessions. I'm also an NLP master practitioner, life coach, qualified facilitator of Systemic Family Constellations, Rapid Core Healing, (RCH) and Emotional Mind Integration, (EMI). These modalities are complementary, connected and work well together.
Emotional mind integration (EMI) is a versatile tool that gives predictable and fast results for dealing with various issues. Many issues that we are dealing with all have an underlying root cause of emotional trauma. I use psychotherapeutic strategies integrated with the hypnosis to assist and accelerate change for the client.
'Trauma is not your fault, but healing is your responsibility'.
So if you are ready for change and committed to being the best version of who you are and what you can be, I can help.
Neuroplasticity is the brain's ability to form and reorganise synaptic connections, the brain has the propensity for adapting, changing and creating new habits, new neural pathways.
It's possible to remove or modify behaviour, thought or addiction with these neurotherapeutic strategies. EMI can also be coupled with Systemic Family Constellations and a range of other proven and compatible modalities.
Family Constellations is systemic psychotherapy that is deep, experiential and profound. The Constellation process is a powerful way to tap into what holds people back from reaching their potential in relationships, success and wellness.
I've been providing hypnotherapy services in Sydney since 2006.
As a hypnotherapist, I help people achieve their goals harnessing their subconscious mind. When the mind's subconscious functions are engaged therapeutically, then self-healing and self-calibrating processes can operate again. Often the natural stasis capabilities have become dormant or atrophied due to too much stress and anxiety, or just not knowing how to make proper use of it.
I offer professional clinical hypnotherapy for various issues in my Sydney Hypnotherapy clinic.
Achieve your goals with hypnosis
Hypnotherapy Sydney Services
Sydney Hypnotist Tim Thornton
Master clinical hypnotherapist
Clinical member of Professional Clinical Hypnotherapists of Australia Inc & the National Hypnotherapists Register Australia
Master NLP practitioner
Member of the Australian Board of Neuro-Linguistic Programming
Family constellations facilitator
Family Constellations is systemic psychotherapy that is deep, experiential, brief and profound.
Personal success coach
Qualified in coaching to help clients succeed their goals without the element of therapy
Tim is a registered member of the ABNLP, NHRA, ISCA, HCA and PCHA. Tim has been providing Hypnotherapy in Sydney since 2006.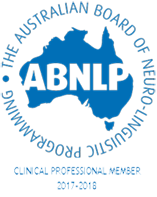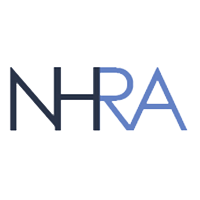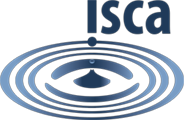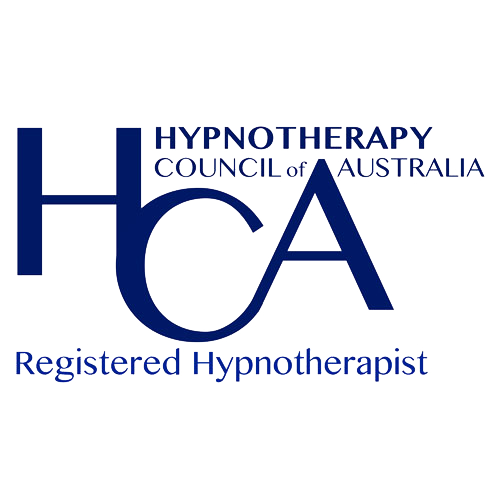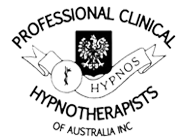 "Hypnotherapy Sydney will help you change old patterns and achieve your full potential rapidly."
I will help you to feel in control again
As a Sydney hypnotherapist, I help people achieve their goals utilising their subconscious mind. When the conscious and subconscious functions have engaged the self-healing, and self-calibrating processes can operate again. Often the natural stasis capabilities have become dormant or atrophied due to too much stress and anxiety, or just not knowing how to make proper use of it.
In my Hypnotherapy Sydney clinic, I offer professional clinical hypnotherapy and psychotherapy for various issues as well as NLP and life coaching for all personal goals. I've been providing services in Sydney since 2006.
Hi Tim, I wanted to message you because I've been thinking about the amazing service you gave me and I never properly thanked you!! If you remember, I came to you at the beginning of my pregnancy when I had just found out that there is a little miracle inside of me and I asked you to make my smoking habit go away because it was killing my baby! The amount I was smoking really would have killed him, or at least seriously hurt him from how much I used to smoke! I have been addicted for a very long time and thought I had no options left. Well, You literally saved my baby's life. I was feeling so guilty that I was thinking about not having him because I couldn't stand myself for making him sick in the first place!! And it would have been unfair for him to live a life of sickness because I gave him a bad start… Eli was born an absolutely perfect baby, healthy weight and perfect functions in his body. He breastfeeds and is growing at an amazing rate and is thriving and growing and jumping leaps !!
I never understood how hypnotising actually worked until recently and I thank you for dealing with the childhood trauma that was linked to my smoking habit ! You had to go so far down my bloodline to make me let go and say bye to family members I don't even remember to quit this habit, wow!! I even used hypnobirthing to naturally give birth to Elijah. I can never thank you enough.. I now know how to hypnotise myself and how to meditate and use these tools in almost every moment of my life and to even help others, so from the bottom of my heart, thank you.
Hey mate, just to let you know that I'm tracking really well. For the first time in my life I have been able to turn off my obsessive thinking. I can't believe it. I can obsess over my mountain biking and stop obsessing over my negative thoughts (which have pretty much gone/no power) I'm proud thank you TIM!! You helped me significantly so thank you 🙏🏿 I'll let you know how I go for my HSC.
I had a really great outcome with Tim, we worked on anxiety and stress, sleep and also around food and eating habits. Would highly recommend for anyone struggling with these issues. I feel so much better than when I first started seeing Tim. Will definitely see him in the future if i want to work on anything else. Thanks so much!
Hypnotherapy for Stress & Anxiety, June 2020
All I know is that I could not sleep properly for 8 months. I did three sessions with Tim and I started to sleep again. So the hypnotherapy really worked for me. Tim's hypnotherapy helped me break through whatever mental barrier I had created that was preventing me from sleeping. Would recommend! Thanks Tim!
Hypnotherapy for Insomnia, February 2020
I went to Tim for hypnotherapy for alcohol addiction and the support, understanding and actual sessions were truly great. It instantly curbed my cravings which allowed me to think and focus more about what I want out of life without the constant battle in my mind. Hypnotherapy is not a magic wand, instant cure all and if you are not committed to change then I'm not sure what impact it would have. However Tim's relaxed environment and positivity certainly gives you the headspace to be able to refocus on what's important and gives you the tools to quit whatever you are battling. Highly recommended.
Hypnotherapy for Weight loss, February 2020
I went to Tim based on a recommendation from a friend and was not disappointed. I found him very approachable and trustworthy. He helped me with a number of blockages that prevented me from making important decisions. I only needed 4 sessions to deal with 4 different issues. It was definitely worth it. Thank you very much!
Sydney Hypnotherapy, January 2020
I had four sessions with Tim over the course of 6 weeks and surprisingly I have formed new habits with minimal effort and thought. Whilst my main reasons for my sessions were weight loss, Tim identified underlying issues which I am now focusing on maintaining a more positive outlook which has been very beneficial to me. Tim has created a good foundation for me to use in my everyday life and I will practice and continue to use the audio sessions that you get access to. Hynotherapy will work if you have an open mind and are willing to commit to change. The environment in which your sessions are conducted is comfortable, I would recommend Tim and the services he provides.
Hypnotherapy for Weight loss, Decemeber 2019
Tim absolutely changed my life. I can't thank him enough for helping me in quitting smoking. I was a very difficult client and had to come back. From speaking to me and asking questions (because he cares) he realised my smoking habit was related to my childhood trauma and was finally able to break free from this nasty habit. The way he personalises the sessions to individuals' needs is what I think makes it work so well! I had previously tried for years many different methods with no luck at all. After seeing Tim, I have had no desire to smoke at all, even when I see my friends and sit outside with them, all I can think is how sorry I feel for them and try to help them by recommending this service.  Thank you Tim and I'll be back for more sessions to work on other areas of my life soon. Seriously thank you!! Can't recommend you enough :)
Stop Smoking Hypnosis, October 2019
Tim hypnotised me 12 months ago for smoking and I haven't touched one since. In one session I was a non smoker with no withdrawal symptoms at all. I was offered a follow up session but didn't need it, though I did listen to his audio for 30 days afterwards, as instructed. I know I'll never smoke again because the desire has been completely removed. The best part is that it was easy, no effort or willpower on my part, but I did really want to give up and Tim said that helped.
That experience gave me so much trust in Tim's work that I have now come back a year later to work with him on some other areas of my life, which is also proving successful. The highest recommendation from me.
Stop Smoking Hypnosis, September 2019
I tried everything to quit smoking, but only Tim helped to quit for good. I stopped immediately after the session and haven't looked back ever since! I feel so much better, have no cravings and more energy every day.
Stop Smoking Hypnosis, August 2019