Weight loss hypnosis Sydney
Achieve your goals with hypnosis for weight loss.
Change your eating habits and thinking patterns permanently with the best hypnosis for your weight loss. You can be in control, living a long, happy life, free of the stress, poor self-esteem and health issues that can come with being overweight or obese.
I specialise in virtual gastric band hypnosis. This type of hypnosis for weight loss works directly with the subconscious mind to change the behaviours and eating habits that lead to weight gain in the first place. Hypnosis for weight loss will work to remove:
Long term over eating
Excess snacking
Poor nutritional choices
Binge eating
Mindless eating
Junk food cravings
Crash diets
You can lose weight and live healthy, while feeling good about yourself again. Our hypnotherapy program will not only make good, healthy food, your first choice, the strategies provided will help you to manage stress in all areas of your life.
I specialise in virtual gastric band hypnosis. This type of hypnosis for weight loss works directly with the subconscious mind to change the behaviours and eating habits that lead to weight gain in the first place. Whether it's general long-term over eating, excess snacking, poor nutritional choices, hypnosis for weight loss will work.
When eating becomes a subconscious habit
Most people who are overweight have established a long term eating pattern over the years. If we eat too much and/or certain types of foods for a long period of time, we have established a pattern that guarantees the result of obesity. We are defined by what we do regularly, on a day to day level.
Our subconscious mind operates autonomously, it functions like a servant, it doesn't question the requests for good or bad, positive or negative.
Can hypnotherapy really help with weight loss?
Example: A person is unhappy or anxious in their life situation. They want to 'feel' safe and comforted. Their solution is to gorge on sugary food because it's a self-medication. They can experience some short term respite & pleasure. Their sub conscious recognises this stimulus response as a favourable solution and a pattern begins. The conscious mind may fully understand that this is not such a good idea, but the pattern becomes ingrained, it's not so easy to undo what's started. The conscious mind only makes a small part of deliberate decision-making.
These eating patterns are now automated by the subconscious mind, which serves our conscious mind. It becomes counterproductive, the subconscious mind is carrying out damaging patterns on a day to day basis. With pure willpower, most overweight people cannot manage to reduce their food intake and change their diet to healthier foods because they work against their own subconscious. Diets do not help most people to permanently lose weight. Additional stress often arises, they can't follow through with the diet and they begin the yo-yo weight loss pattern. Food has become a reward, 'living to eat' instead of 'eating to live'.
What happens in the hypnotic process for weight loss?
Hypnosis for weight loss allows to change the sub conscious eating patterns. It is much easier to lose weight harnessing the subconscious than trying pure willpower. In the hypnotic state old patterns can be changed quickly, hypnosis is used to integrate the subconscious mind into the process of change in eating habits and lifestyle.
Being satisfied with smaller amounts of food and eating nutritiously rich food becomes the new norm. The sub conscious mind again is programmed to serve, right or wrong, it doesn't judge, but this time it's positive.
What happens after the first hypnosis session?
After the first treatment, my clients report an immediate change in the quantity of food that they need to feel satisfied. By the end of the four sessions my clients are satisfied on much smaller amounts of food and have reestablished a stronger connection from the stomach to the brain making it impossible to ignore the 'full' signal.
By reprogramming your relationship to food in general, you will be back in control, better able to make decisions that you know are right for your body. What's more, you won't have the cravings or the feelings of missing out that you get with regular weight loss diets. You'll start experiencing fantastic results after the first session and these results will get stronger by the completion of the four sessions. To help continue and maintain great results, you'll be provided with a personalised take-home CD and a workbook.
Hypnosis for weight loss reviews
Clients who have undergone my weight loss program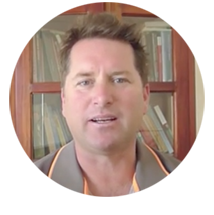 Hello, my name is Andrew, I have completed the 4 sessions of gastric band hypnosis. I have never felt so good. I have lost weight pretty much straight away. I am looking forward to the future. It's been very good. I highly recommend it.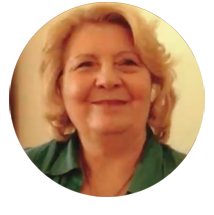 Hello, my name is Caroline. I came to Tim on a recommendation, mainly for my health. I have problems with asthma, blood pressure and one of my knees. Over the last 4 weeks, I have lost about 5 kilos, which is the lightest I have been for the last 3 years. The good thing about it was that the impulse to eat because, I eat when I am stressed, seems to have virtually disappeared. I am more than happy with what has been happening. I am looking forward to continuing results.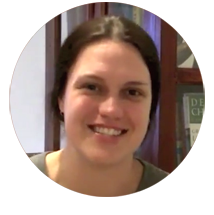 Hi, my name is Cathy. I came to see Tim 3 months ago. He introduced me to the virtual gastric banding via hypnosis. I must say this has actually changed my life. Since seeing him, I have lost over 12 kilos. I feel much better. I got rid of a lot of my food demons of overeating and eating to fell better about myself. He has really helped me to open my eyes and see a better life. I really suggest it.